Camera Equipment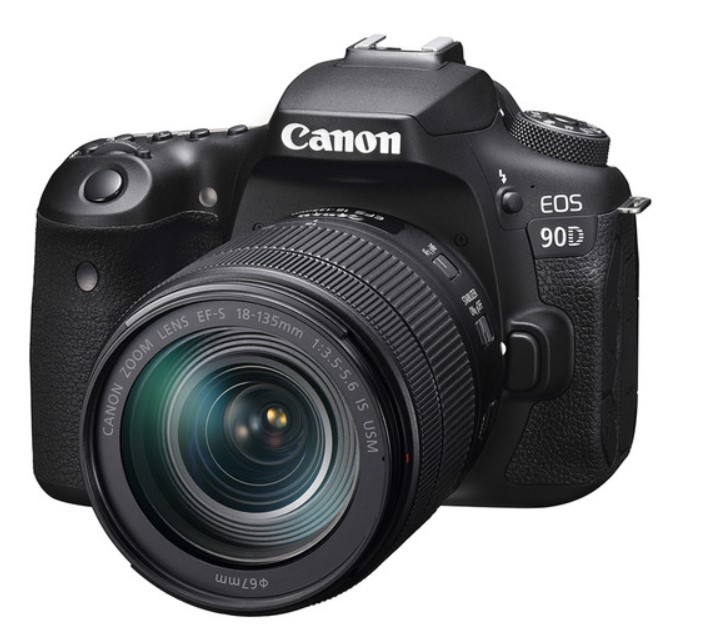 Canon 90D
Camera (November 2019)
I would recommend for most birdwatchers who wants an all-round camera to photograph and film birds the Canon EOS 90D. If you absolutely need the slightly better high ISO performance then consider the older Canon EOS 7D Mark II. Note that the 7D Mark II has much worse battery life and no touch sensitive swivel-screen. It also has substantially less megapixels than the 90D.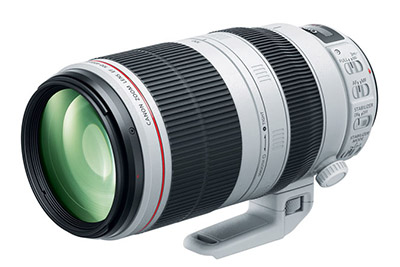 Canon EF 100-400mm f/4.5-5.6L IS II USM
Lens
If you want an all-round tele-zoom, good at insects as well as Birds in Flight (BIF) then consider the Canon EF 100-400mm f/4.5-5.6L IS II USM. Note that it does suck in dust, at least mine did. The foot is also a bad construction as the tiny screws inside the foot can come loose. Total weight for this camera+lens combo: 2251g and the 35mm equivalent reach is 613mm.

If you want to save some money on the lens then you could look at the new Tamron 150-600mm f/5-6.3 Di VC USD G2 or Sigma 150-600mm f/5-6.3 DG OS HSM C. I had both and found to them be heavy and cumbersome and most of all loose too much in sharpness at 550-600mm. It is difficult to remember this in the field so I sold them and stuck with the Canon zoom. Note that you can add an Extender (1.4x) to the Canon Zoom, but I never got any good results with that combo! It is better to use it as it is and make use of the extra megapixels when you are cropping the images instead.
Sony, Nikon, Olympus
My Choice!
is the new
Sony FE 200-600 F5.6-6.3 G OSS + Sony a6600
in order to get good sharpness at 600mm (see above on Sigma 150-600mm). I have used Canon since 2005 but recently switched to Sony. I don't want multiple lenses so the tele-zoom fit my needs for animals to birds. More on this after I have had it for a few months (received it Nov 24, 2019). The ultimate Sony camera with this lens is in my eyes the Sony A7R IV as you can use it as a full frame in bad light and as a crop in good light. Total weight for my combo: 2625g and the 35mm equivalent reach is 900mm.
Nikon
has long been famous for their high dynamic range cameras. One of the most popular cameras is the
Nikon D850
. I find some of the best bird images ever taken to be with the
AF-S NIKKOR 200-500mm f/5.6E ED VR
(2300g) . But there is a new and more expensive
AF-S NIKKOR 500mm f/5.6E PF ED VR
that might be better as it is a prime and it only weighs 1460 gram! Total weight: 2367g and the 35mm equivalent reach is 750mm (using the in camera DX crop).
Olympus
has the smallest of the setup of them all. Those who got tired of lugging large lenses or need the most compact form factor often go for the very good Olympus OM-D E-M1 Mark II + M.ZUIKO DIGITAL ED 300mm F4 IS PRO at only 2049g together. With the Micro Four Thirds-camera sensor this lens becomes a 600mmm in a 35mm equivalent (similar to the Canon 100-400mm).
The ultimate setup
To get the sharpest images then nothing beats a prime lens (one focal length). If money and weight are of no concern, and you are a Canon shooter, then I would add the
Canon 600mm f/4.0 IS II USM
to the recommended gear above, and maybe a full frame
Canon EOS 1D X Mark III
as well. Sony and Nikon also have equivalent 600mm primes and cameras.
Workflow & image editing
The first thing is to learn your camera, set it up properly and to your liking. Often we simply use company presets, but soon you realize that you want to shoot RAW in order to edit your files, and maybe like me enable Large jpeg as well for fast sharing of files. I suggest purchasing CANON 90D: A Setup Guide
I have the gear ready, but how do I take "Good pictures"? I very much like this old Guidelines for Better Photographic Composition
Next is to find a workflow that works for you. Pictures often need improvements before you share or print them, such as sharpening, noise reduction, color, contrast, or light adjustments. You want to minimize the time spent doing this and then make sure you store them in a safe, smart way. There are many good tutorials out there. Begin by going to Glenn Bartley and his Post Processing Simplified. Do check out his tutorials on YouTube as well. I also recommend Jess Findlay's Post-Processing Tips
My Workflow
Review images on the camera; Rate & Delete
Download images to the laptop or a fast external SSD/HDD
Review images on the computer; Rate & Delete using Adobe Bridge
Edit in Adobe Photoshop CC;

adjust white balance & exposure if needed
crop & resize to 1500px wide and about 200kb large
selectively modify background and object; sharpening/noise reduction

Save & organize images according to date + description on a duplicate set of My Passport Ultra 4 TB