Tulum, Mexico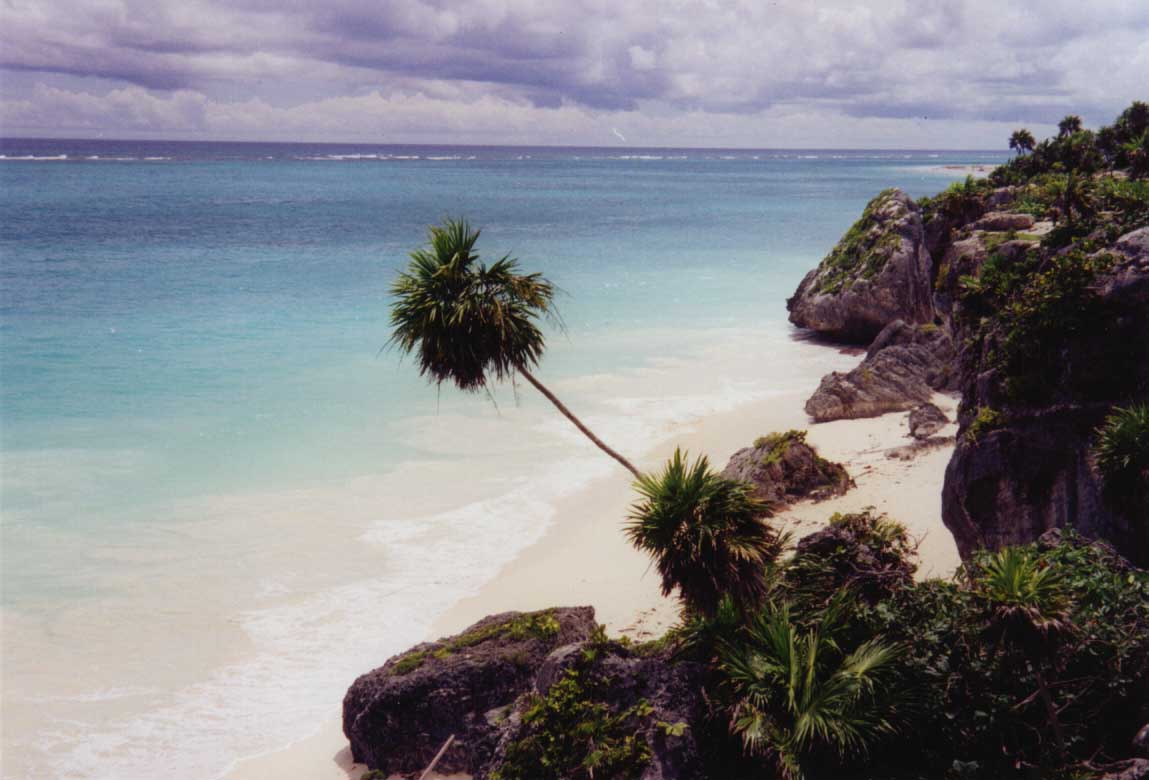 Tulum Beach
Tulum, Mexico
Minolta Freedom Zoom, Explorer
Mexico isn't only beaches, and Tequila. It has an abundance of birds, and endemics. Even on the beaches you
can see birds such as Magnificent Frigate birds, or Hooded Orioles i the Palm trees, and White-winged doves
perching in bushes. Along the beaches of Tulum you can bird the stunted, dense, scrub forest for Trogons, and Jays.
I spent my last few days here after a trip to Tikkal, Guatemala and a short trip to Coba, Mexico. Enjoying
the memories of
almost
walking into the largest spider web + Spider in Tikkal, running from some the peeing
Howler monkeys in the same place and having my heart stop as I was passing the giant Tarantulas of Coba.
Or was it the fond memories of the Pheasant Cuckoo, the Red-capped Manakin, the many Trogons and Hummers
or the nice Maya people and their delicious food?
Ooor was it the scary afterthought after swimming across Cay Caulker's strait, Belize to get some home cooked meal
on the north island. Thinking of those alligators in the mangrove...what was I thinking?
I think that sometimes it is just enough to swim till your body had enough, doze in the shades of a thatched roofed hut,
and drink that Tequila, or Cerveza Negra. Not think too much, but just enjoy the moment.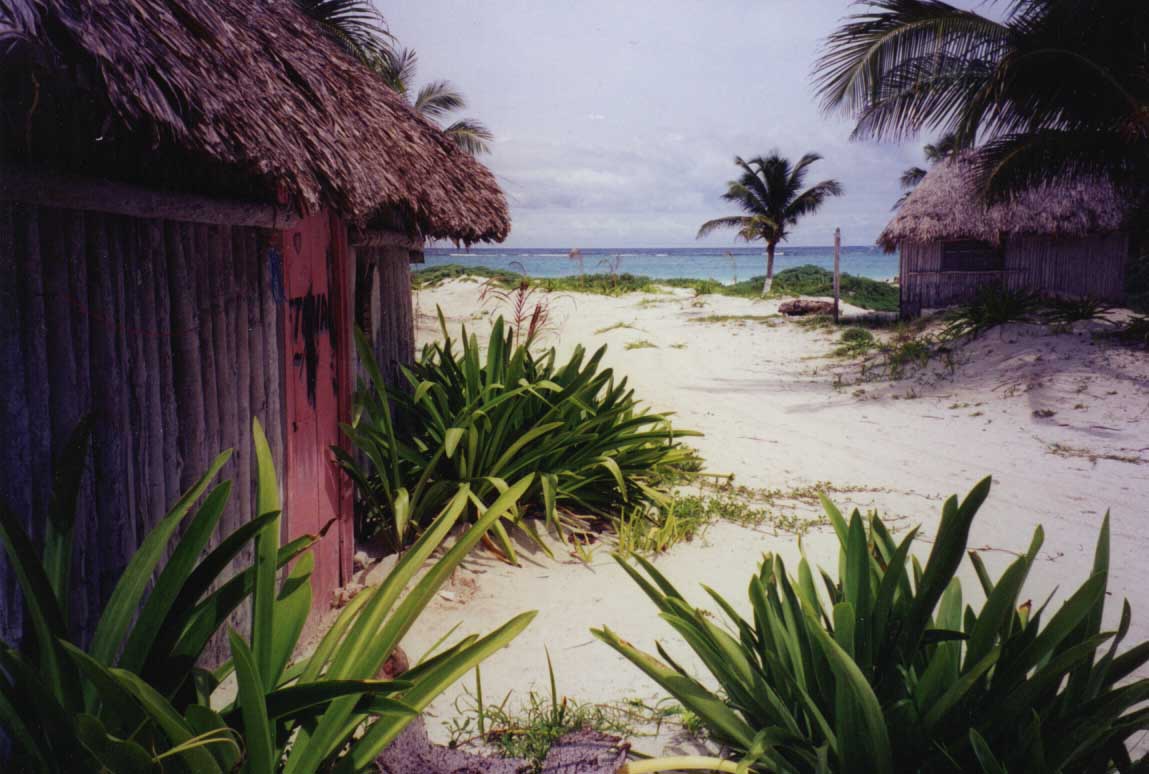 Tulum Hut
Tulum, Mexico
Minolta Freedom Zoom, Explorer