Yellowstone, and Teton NP's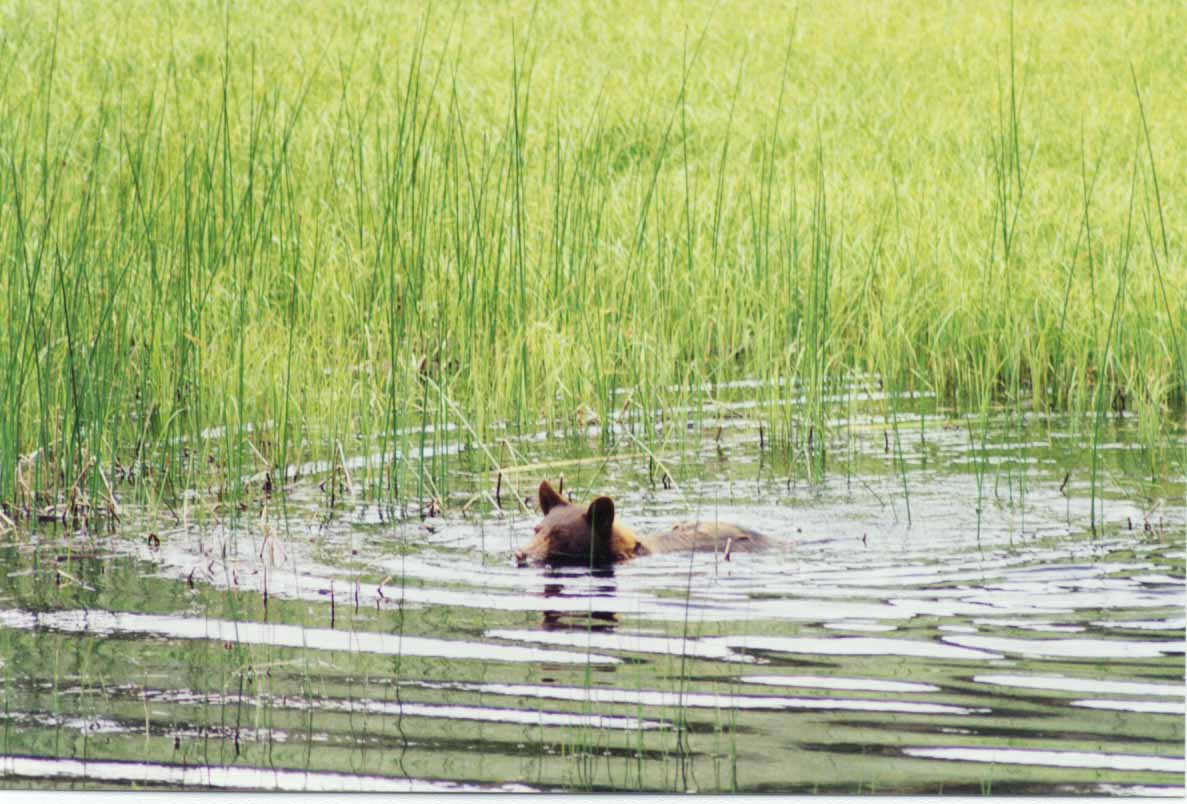 Black Bear cub takes a swim
Yellowstone NP, WY, USA - June, 1997
Nikon FE, 400mm Tokina
For me the the hunt for new bird species took me on a cartrip across USA, June 1997. With my beat up old stationwagon, and a tiny sum money for gas, and food I headed west from New York, sleeping in camping grounds, and on pullouts from lonely roads (nearby good birding areas).
Some cars had stopped up ahead, and tourists stood line-upped pointing exitingly towards the sagebrush, and a black bear. I rushed out with my camera, and tried not to look at the fancy equipment the pros, or the well-off amateurs were using. In any case it was in the upper regions of the beautifully Yellowstone, and the cold air still clinged to these regions. I had just passed the Beartooth pass where the Black Capped Rosefinches were flying about snowcovered peaks.
Later on I reached The Tetons, and climbing up those steep mountains the booming from the Blue Grouse lured me off the trail, and onto the slippery slope of rocks, and dry leaves. When I finally located the grouse it sat still so that I could easily approach it. The 400mm lens were no longer good, and even my point a shoot camera blinked indicating "too close for focus"!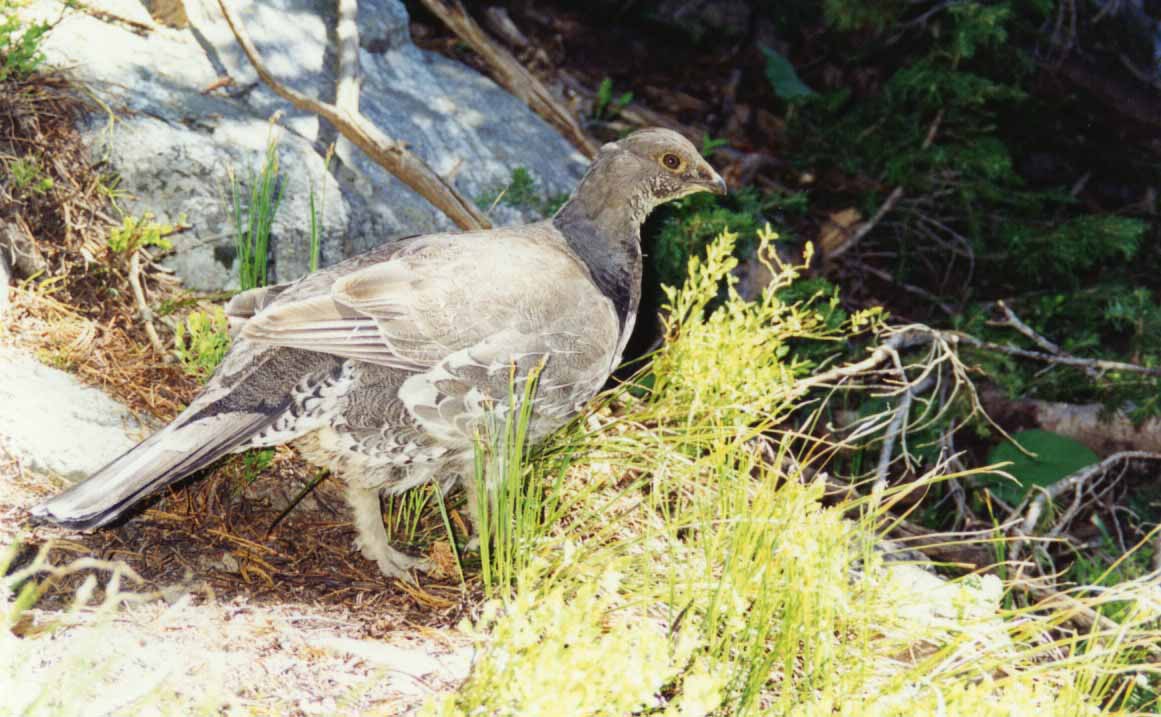 Male Blue Grouse
Tetons NP, WY, USA - June, 1997
Minolta Freedom Zoom, Explorer
Upon leaving the Tetons, just outside Jackson Hole, a light dust of rain swept through. I was sitting in the car to wait it out when a Coyote, elegantly tripped through the sage brush, then suddenly stopping not far away for me to throw away this shot.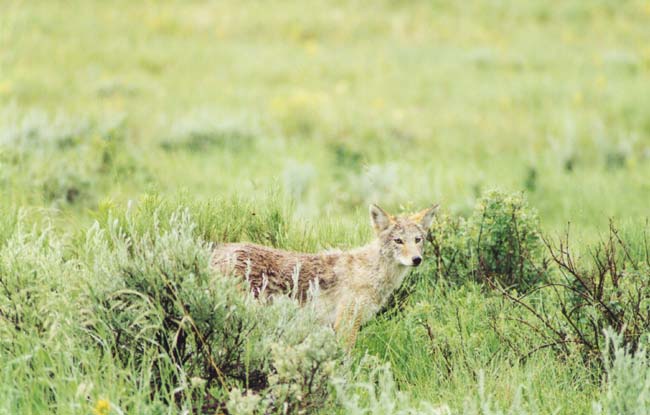 Coyote
Jackson Hole, WY, USA - June, 1997
Nikon FE, 400mm Tokina