Northern Greece  - June 3-12, 2010
<![if !vml]>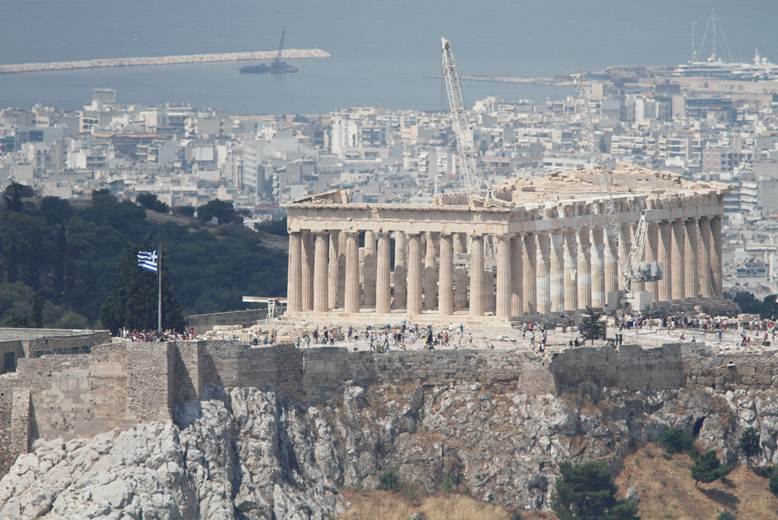 <![endif]>
This trip was taken in conjunction of a business trip to Athens. It was a super combination of city life, and birds. The distances are short, the roads and flights immaculate so you can easily get to where you want in little time. The booklet "Birdwatching in Northern Greece" from www.birdwing.eu was a great help to plan the trip, though some sites could have been better described. But there is an updated version that probably is a bit better.
<![if !vml]>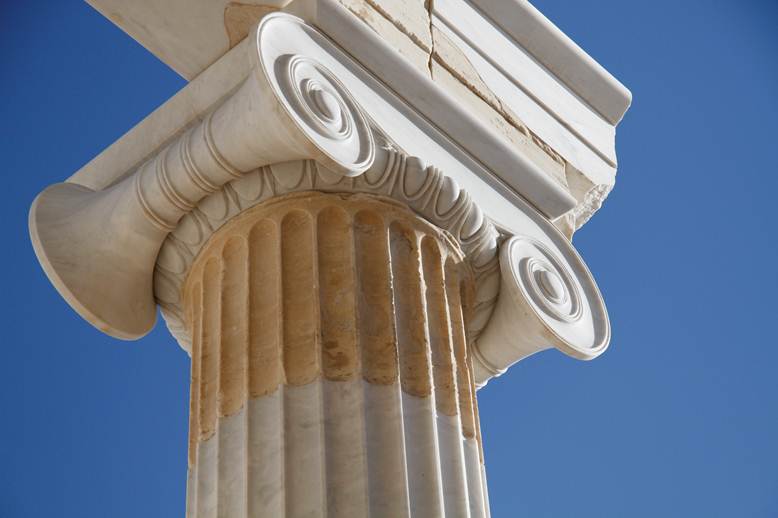 <![endif]>.
Alexandroupolis
Evros Delta:
 <![if !vml]>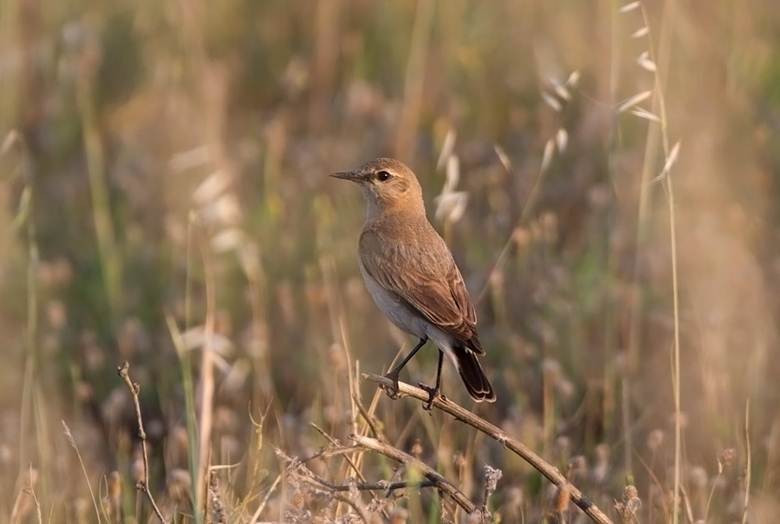 <![endif]>
I began with a trip to Alexandroupolis via Athens airport. Crested Lark was the most common bird during this trip. Driving out from the airport I saw the first and only Long-legged Buzzard of the entire trip. My first stop after buying some foodstuff and water was the Motel north of the Evros Delta. Right outside the hotel there were more common birds of the trip such as Lesser Spotted Eagle, Corn Bunting, Black-headed Bunting, Hoopoe, White Stork and a number of warblers and swifts.
The evening and the next morning were spent investigating different areas of the Delta. Great Egret, Little Egret, Eurasian Spoonbill, Great White Pelican, Dalmatian Pelican, White Stork, Black-winged Stilt were all easy to find. A bit more local were Spanish Sparrows, Tawny Pipit, Red-winged Pratincole, and Isabelline Wheatear. But they are not hard to find when in the right area.
Dadia Forest:
<![if !vml]>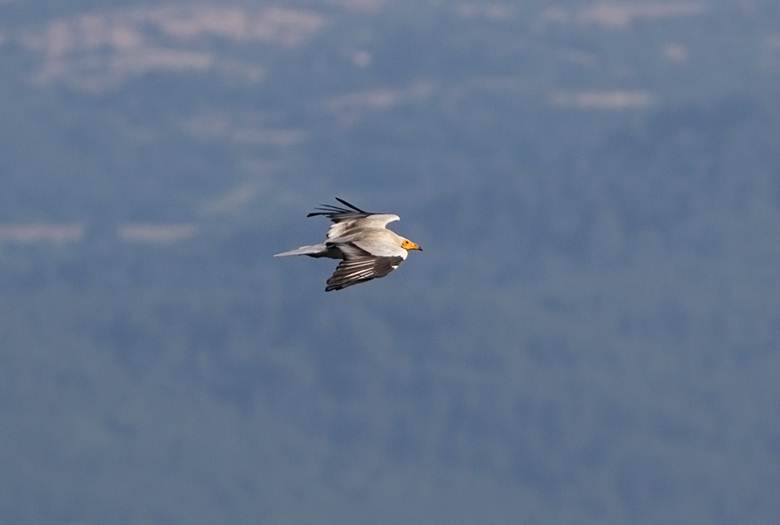 <![endif]>
Being a curious person I had to visit a bunch more places to clench my thirst for adventure experiences and birds. I drove north to Dadia Forest. The first stop was Lefkimi radar station. This spot was great for raptors at eye level. There were local Short-toed Eagle, Egyptian Vulture, Eurasian Black Vulture, Eurasian Griffon Vulture, Peregrine Falcon, and an Eleonora's Falcon. The latter being a real surprise so far inland. Around Lefkimi I saw numerous Black Storks and Woodchat Shrike. Other common birds in this area were Turtle Doves and Red-rumped Swallows. I also went to Dadia and the hide for watching Vultures. This was a waste of time seeing only Eurasian Black and Griffon Vultures and the birds were very far away. But there were more Black Storks, Gray Wagtails, Little Ringed Plover, Hoope along the river.
Peplos:
<![if !vml]>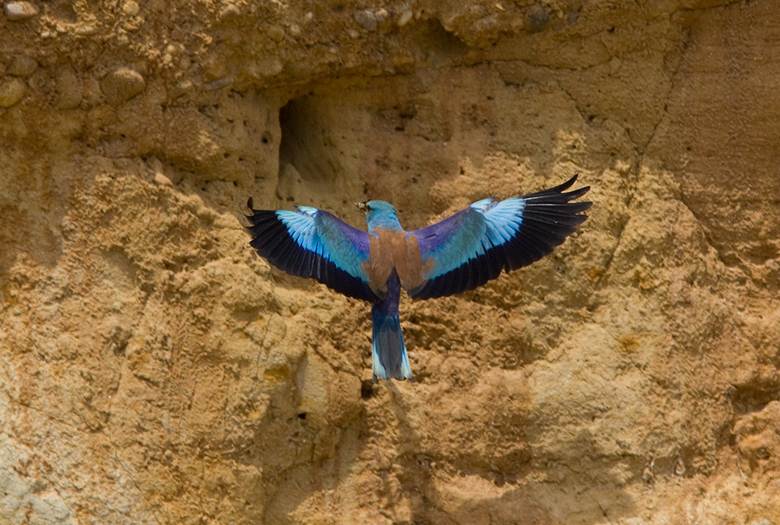 <![endif]>
I decided on the way back to the Evros Delta to investigate the steppe towards the Turkish border. I found the little village Peplos and on the outskirts I found a gravel pit which I looked over from the car. I quickly found a few breeding Bee-eaters and one pair of breeding European Roller. The male a bit more blue than the female it seems. Staking it out for a little while gave Black Kite, Subalpine Warbler, Syrian Woodpecker, Black-headed Sparrow, White Stork, Crested Lark and more.
I also made a few other trips around to the west of Alexandroupolis but not much new except for a Barn Owl in the middle of a village.
Athens:
<![if !vml]>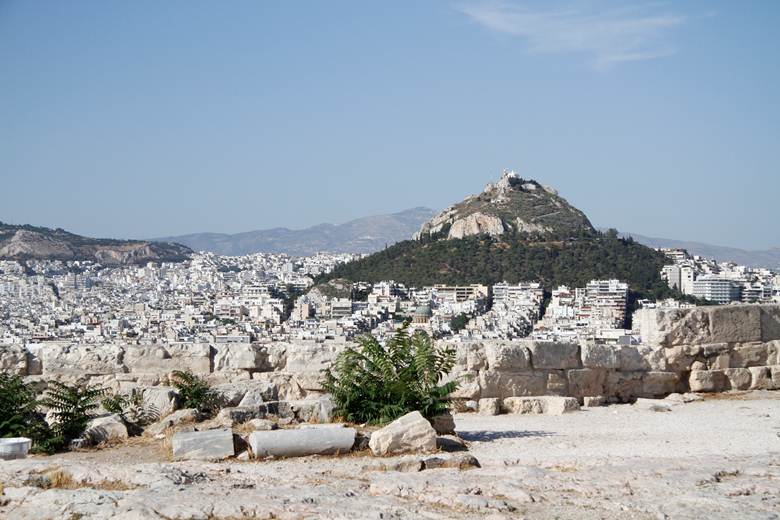 <![endif]>
Then I had my meeting in Athens. My hotel was at the foot of Mount Lycabettus which made it easy for me to walk up the hill to see common birds like Alpine and Pallid Swifts. It also had a few other birds like Sardinian Warbler and Spotted Flycatcher.
A visit to the Acropolis gave Lesser Kestrel, Peregrine Falcon, Eurasian Hoopoe, Alpine Swifts.
Thessaloniki:
But as soon as the meeting was over I started my second part of the vacation with a trip to Lake Kerkini and Mount Olympus.
Lake Kerkini:
<![if !vml]>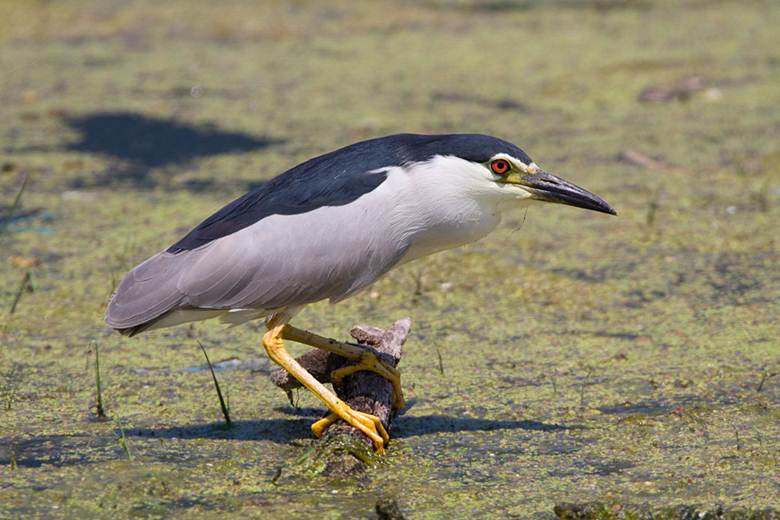 <![endif]>
This lake is really large and I had the fortune to see it from above as the plane from Denmark passed over it on the way down to Athens. I made a round trip of the entire lake starting along the river to the south. The river had plenty of Pygmy Cormorant a couple of Kingfishers and Pelicans or both species. Lesser Spotted Eagle surveyed the fields to the south. A character species for the river and the entire lake was the Eurasian Golden Oriole. Even though it is not an easy species to spot, the numbers gave plenty of fleeting looks. Other common birds were Squacco Heron, Black-crowned Night Heron, and White Stork (Abundant).
A very good area was the north east with wide stretched flooded marshes. This place had Great White Heron, Whiskered Tern, Grey-headed Woodpecker among many other species there.
Mount Olympus:
<![if !vml]>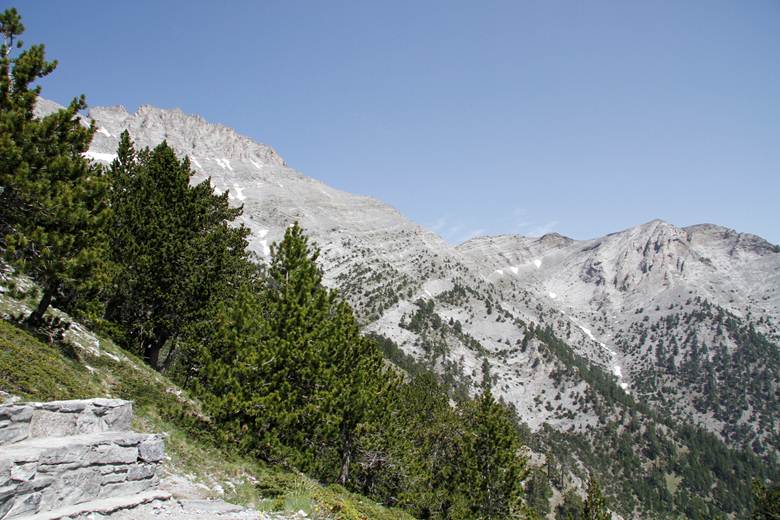 <![endif]>
I wanted to do it all…so I went hiking up the mountain as well. I didn't get many photos of birds. It was a strenuous hike, but with a beautiful scenery.  Lesser Kestrel and Rock Bunting were among the birds on the way up. Yellow-billed Chough and Alpine Accentor entertained at Skala Peak.
Me and my girlfriend who wanted a free ride to the peak:
<![if !vml]>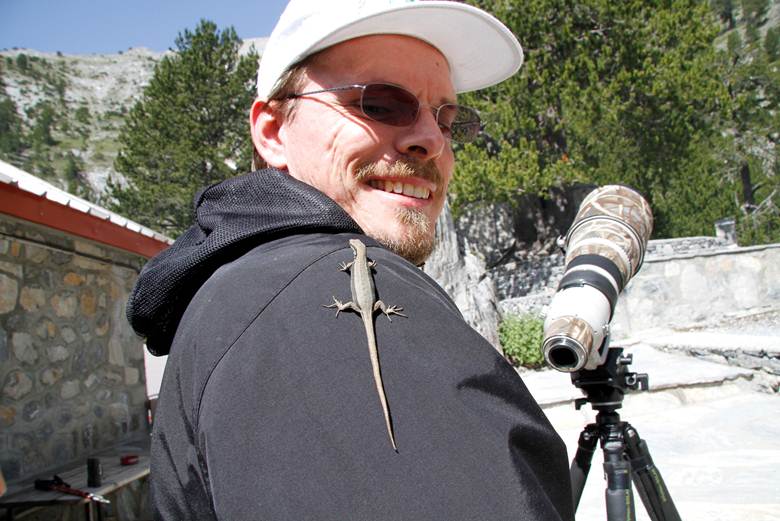 <![endif]>