Sweden in June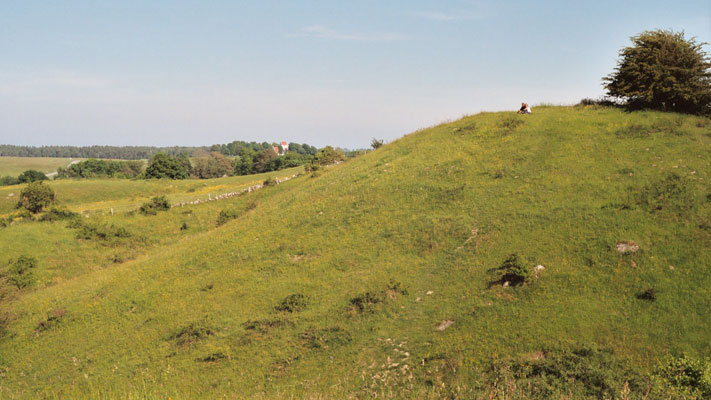 Brösarps Backar, Skåne, Sweden - June 10-21, 2006
Summer in Sweden is something very special. We venture out into our beautiful landscapes, hike the trails, boat the waters, picnic, and rest under the warming sun.

My visit was mainly a family event, and for my new niece Klara. I was her honored godfather. It was a great event with not a single cry as the priest held Klara, read her names and welcomed her into the church of Sweden.

Stockholm:
I also had to do some birding ofcourse. I checked out Today's birds in Sweden, and found out that a Blyth's Reed-Warbler had been seen not too far from where I was staying with my sister and her husband. I checked the Stockholm's Ornithological Society website to get their telephone answering machine number for detailed directions. In the early morning I took the first shuttle train out of the north western suburb and continued to Årsta Fältet in south Stockholm. It was a delightful open area not 15 minutes from the city center. The big surprise was not that the Blyth's Reed-Warbler was still there but that it was singing completely exposed on the branches of a young birch tree! This bird is typically very hard to see as it usually sings from a hidden perch in a small tree surrounded by chest high weeds, reeds, stinging nettles, and tangly raspberrys thickets. Its song is varied, but not really that impressive as it often repeats each sound five times or so before starting with the next sound or imitation. The nearby Marsh Warbler on the other hand has a fast flowing, beautifully varied song that leaves you nearly breathless after a few minutes of listening! A Grasshopper Warbler was also in the same location and it did put on a good show with its monotone song. A Short-eared owl was also a surprising visitor so close to the city. I also photographed a much more common bird, the Lesser Black-backed Gull which is represented here by the Baltic nominate race fuscus

Örebro:
Oset was my favorite birding locale growing up. Örebro have very good bike paths, and Oset was less than an hour away from home. I was a member of Närkes Ornithological Society, and I even performed a breeding bird survey of Oset one year. This June it had already produced a Blyth's Reed-Warbler, Spotted Crake, and an Eurasian Penduline-Tit breeding. Typical birds during my single morning visit included Water Rail, Thrush Nightingale, Redwing, Marsh Warbler, Sedge Warbler, Eurasian Reed-Warbler, Grasshopper Warbler(2), and Eurasian River Warbler(2) and a Blyth's Reed Warbler. As the morning progressed more birds took to their wings and a few Oystercatchers from Lake Hjälmaren took an inspection flight across the area. At least four Black Terns were feeding on the flooded fields. The Ruff still in full breeding regalia was strutting around on ground with its pompous flair, and nonchalance. The marshes also contained Common, Green Sandpipers, Redshank, and Spotted Redshank. The whistles of the Common Rosefinch rang out from a small hill just as you exit the reserve.

Skanör:
Flommen's Nature Reserve and other areas of the greater Skanör-Falsterbo (see Skånes Ornithological Society) is a mega birding hotspot. But I spent most of the time with the family. We did however go on day trips to different corners of this the southernmost province of Sweden. During such a trip to eastern Skåne I was able to take a decent shot of the Red Kite. It is a character species for this province, and nowhere else in Sweden is it as common.
---
All text and images are Copyright
© 2004-2015, Wildbirdgallery.com. All rights reserved.